تجميعة ويندوز 10 بـ 11 لغة مفعلة مسبقا بتحديثات ابرايل 2020 / Windows 10 19H2 1909.18363.778 AIO 10in1 (x86/x64) Multilanguage Preactivated April 2020
الويندز و التعريفات

Windows 10 19H2 1909.18363.778 AIO 10in1 (x86/x64) Multilanguage Preactivated April 2020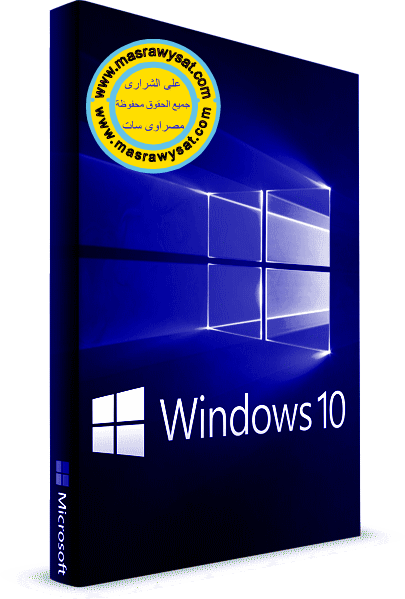 حصريا لمنتدانا مصراوى سات
أحدث تجميعات ويندوز 10 بـ 11 لغة
تضم الاسطوانة جميع النسخ الرسمية الحديثة من مايكروسوفت بدون حذف أى شىء من النسخ
جميع النسخ مضاف إليها آخر التحديثات حتى شهر
ابرايل 2020
جميع النسخ للنواة (x86x64) بت ومفعلة بشكل تلقائى
Windows x86/x64 | Languages:English,German,Greek,French,Spanish,Italian,Portuguese-Portuguese,Portuguese-Brazil,Turkish | File Size: 5.44 GB
Windows 10 is a series of personal computer operating systems produced by Microsoft as part of its Windows NT family of operating systems. It is the successor to Windows 8.1, and was released to manufacturing on July 15, 2015, and to retail on July 29, 2015. Windows 10 receives new releases on an ongoing basis, which are available at no additional cost to users. Devices in enterprise environments can receive these updates at a slower pace, or use long-term support milestones that only receive critical updates, such as security patches, over their ten-year lifespan of extended support.
Windows 10 Edition list included:
1.Windows 10 Home (x86/x64)
2.Windows 10 Pro (x86/x64)
3.Windows 10 Pro Education (x86/x64)
4.Windows 10 Education (x86/x64)
5.Windows 10 Enterprise (x86/x64)
System Requirements:
Processor: 1 gigahertz (GHz) or faster.
RAM: 1 gigabyte (GB).
Free space on hard disk: 16 gigabytes (GB).
Graphics card: DirectX 9 graphics device or a newer version.
Additional requirements to use certain features.
To use touch you need a tablet or monitor that supports multitouch.
To access the Windows store to download and run apps, you need an active Internet connection and a screen resolution of at least 1024 x 768 pixelsWhats New:
KB4549950:Compatibility update for installing Windows 10, version 1903 and 1909: April 14, 2020
KB4552152:Servicing stack update for Windows 10, version 1903 and 1909: April 14, 2020
KB4517245:1909_Enablement_Package_387
KB4537759:Security Update for Adobe Flash Player: February 11, 2020
KB4534132:February 11, 2020-KB4534132 Cumulative Update for .NET Framework 3.5 and 4.8 for Windows 10 Version 1903 and Windows Server 1903 RTM and Windows 10,version 1909 and Windows Server, version 1909
April 14, 2020—KB4549951 (OS Builds 18363.778)
Highlights
-Updates to improve security when using Microsoft Office products.
-Updates to improve security when Windows performs basic operations.
-Updates for storing and managing files.
Improvements and fixes
-Addresses an issue that prevents certain apps from installing if they are published using a Group Policy Object.
-Addresses an issue that prevents a wired network interface from obtaining a new Dynamic Host Configuration Protocol (DHCP) IP address on new subnets and virtual LANs (VLAN) after wired 802.1x re-authentication. The issue occurs if you use VLANs that are based on accounts and a VLAN change occurs after a user signs in.
-Security updates to the Microsoft Scripting Engine, Windows App Platform and Frameworks, Windows Cloud Infrastructure, Windows Virtualization, Microsoft Graphics Component, Windows Kernel, Windows Media, Windows Shell, Windows Management, Windows Fundamentals, Windows Virtualization, Windows Storage and -Filesystems, Windows Update Stack, and the Microsoft JET Database Engine .


هنا

----------------------------
---
----------------------------
---
الرابط لا يعمل
----------------------------
---